Did you know? The watch case is generally the third thing that the eye notices in a watch, after the dial and the strap. It is also the most under-designed element in a watch.
However it does not make it any less of a crucial piece in the overall design process. It surely defines a certain look, and will make you stare at it from all angles but it also bears an essential practical function, which is being seated on your wrist.

If we take a particular favorite of ours, the Omega Speedmaster, we admire the balance of the proportions, the soft curves, the surface finishing, and everything else that make the case seamless and intricate at the same time.

Designing a case that stands out and lasts is a real challenge. That is why we decided to put our main focus on this from the start. As a result, the first thing that was ever imagined when creating the Fugue Chronostase was the case.
Bearing our love for vintage watch cases with long lugs, it was our wish to create a contemporary interpretation of these iconic styles of the 1960s. To give it a modern touch, we seeked for a very pure and streamlined interpration. Here is the very first sketch of the watch, back in 2013.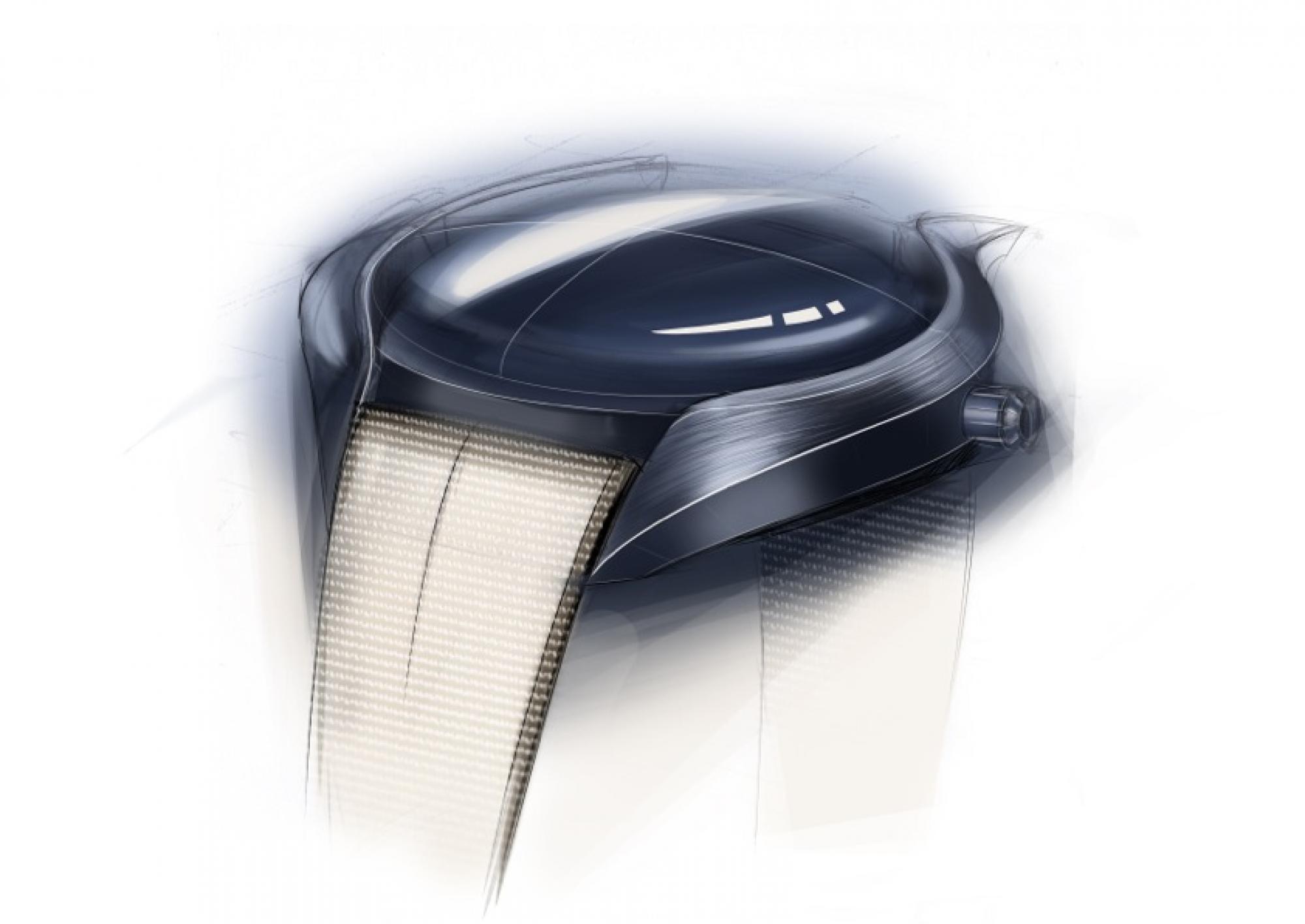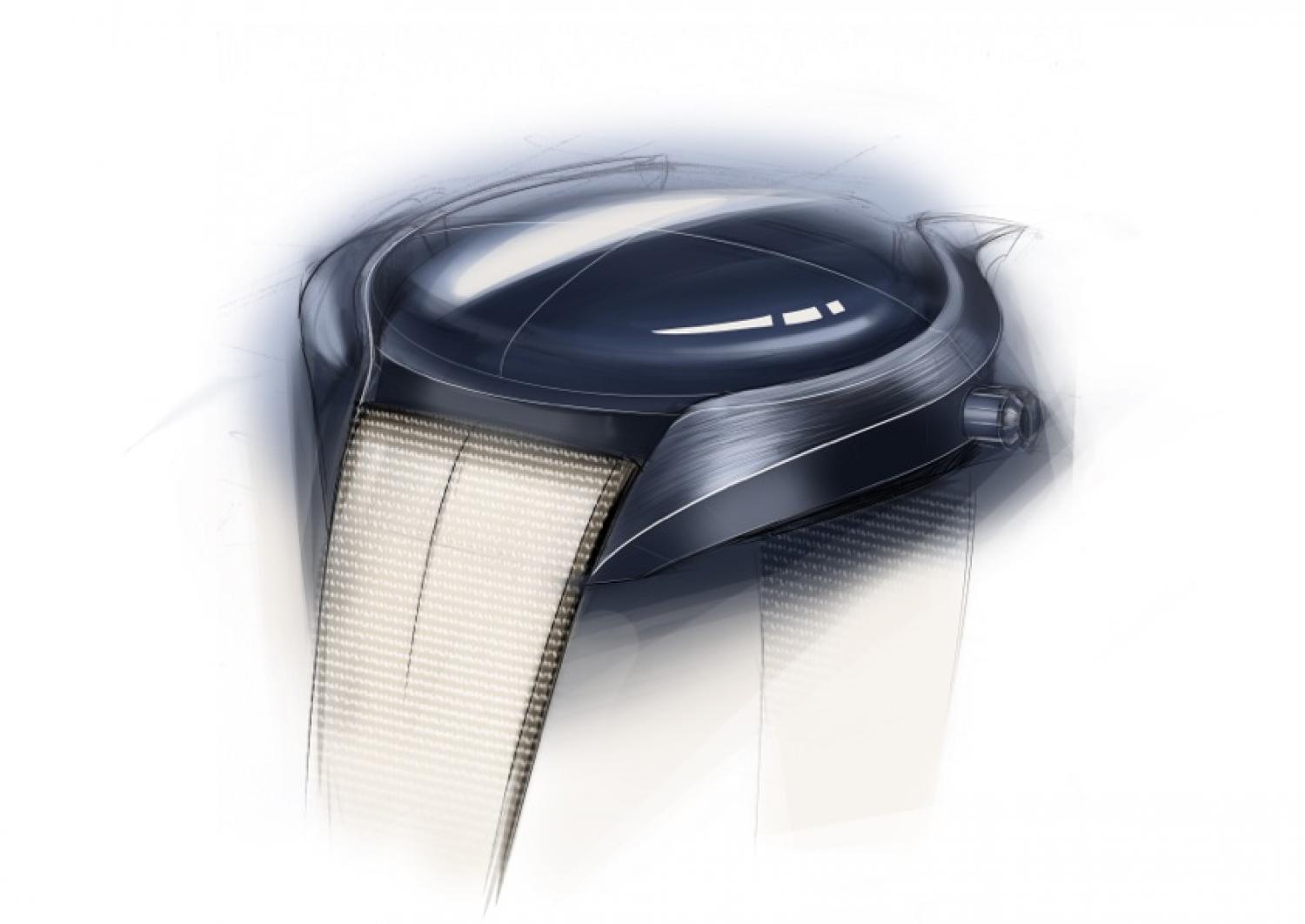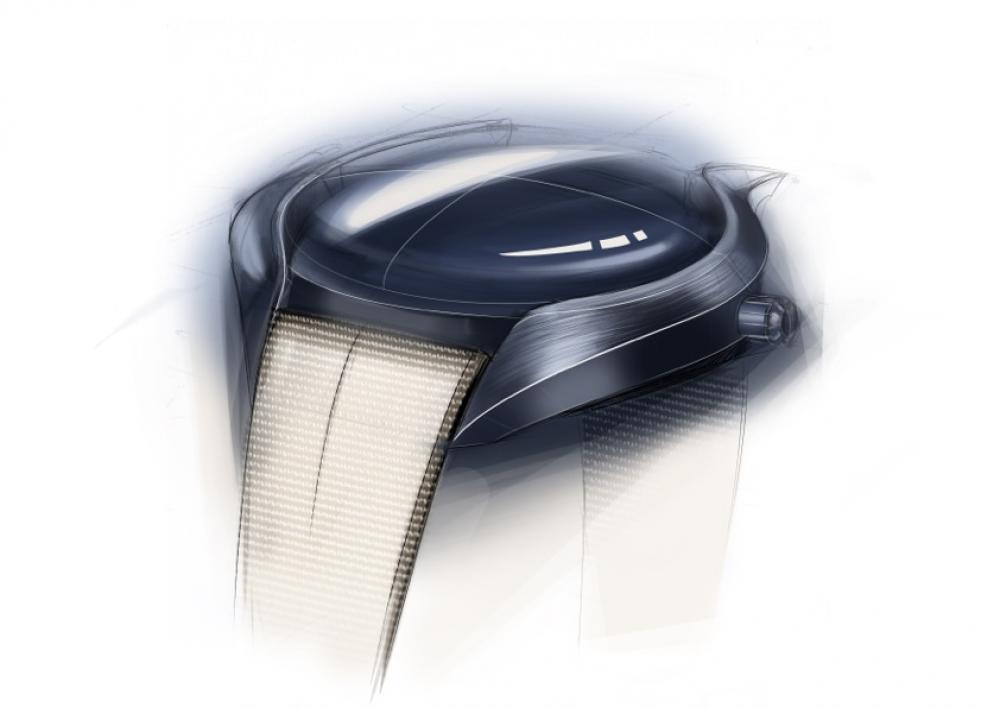 The concept here was to create a case where the glass would be "imprisoned" between its two sides, as if it was a frozen drop of water. The end result of this is a case with a non-continuous bezel which highlights the two brancards sides embracing the double-dome sapphire glass.

It is important to note that the idea of incorporating modularity in the Chronostase case only came after. Such construction was first a way to help us achieve the "imprisoned glass" effect.

Modularity opens up a new series of creative doors through which we can explore case design further. And we could not be more excited for it. As a result, we will be soon introducing new iconic shapes influenced by other key design eras that will complete our original, 1960s inspired case.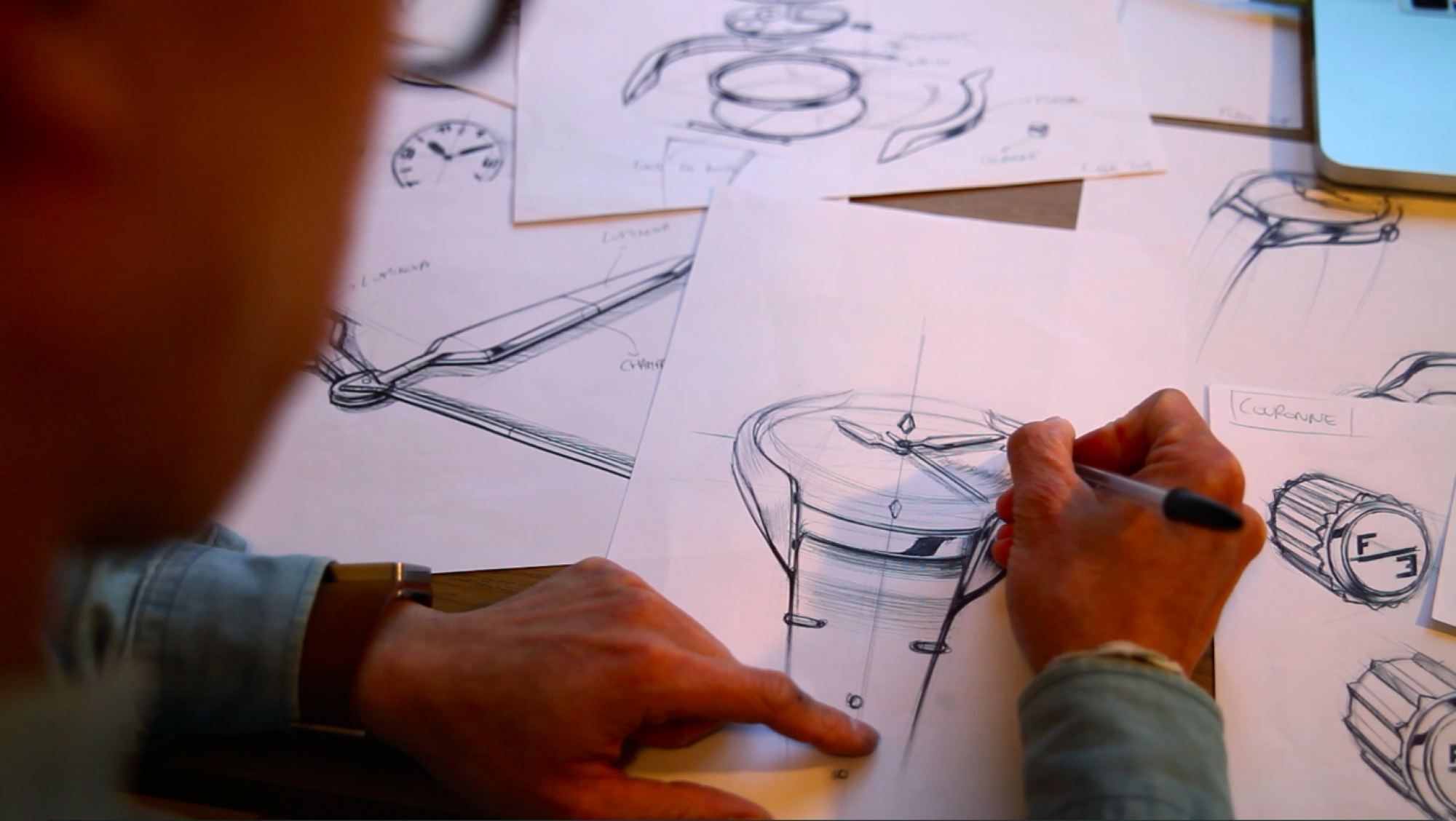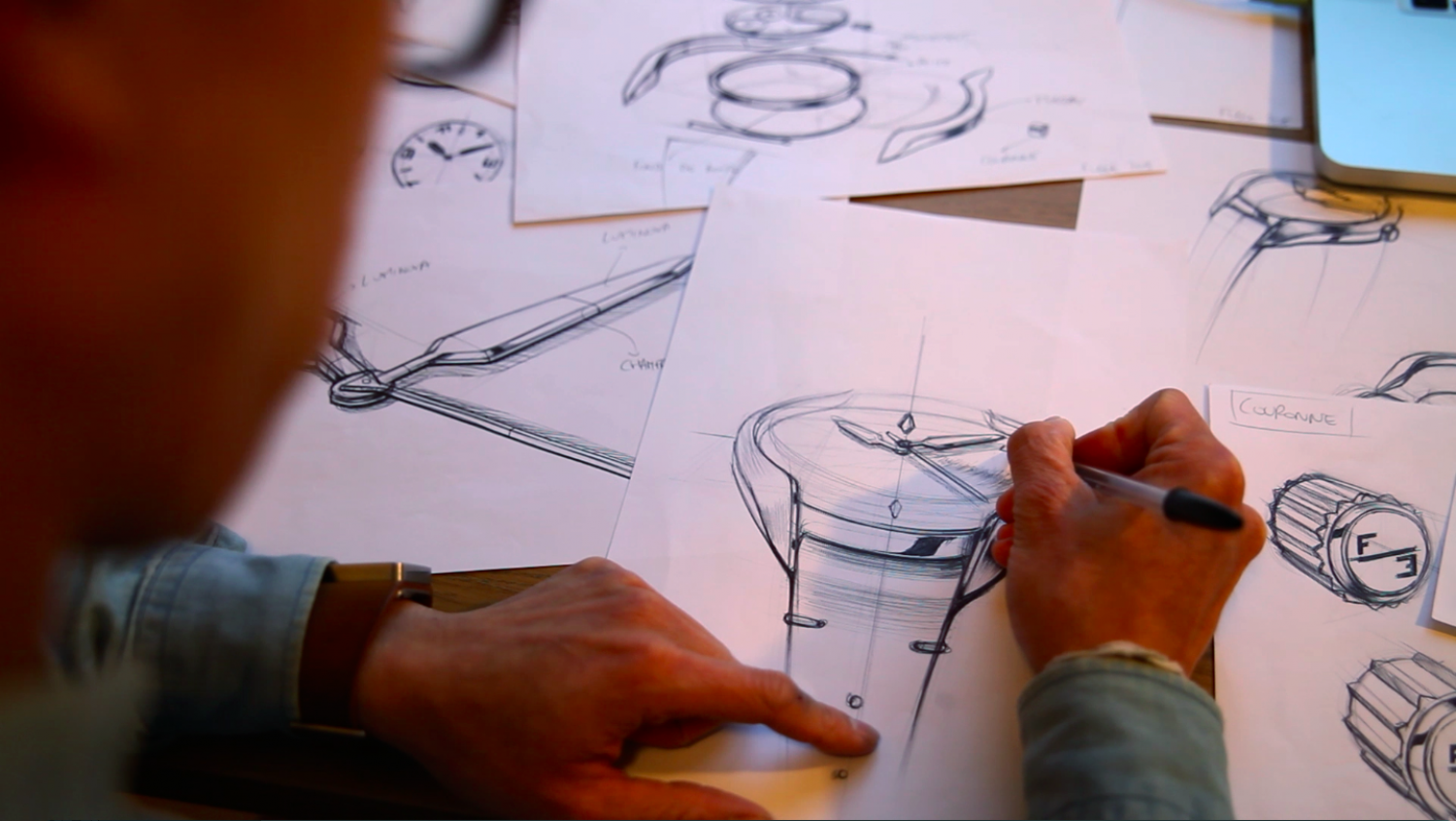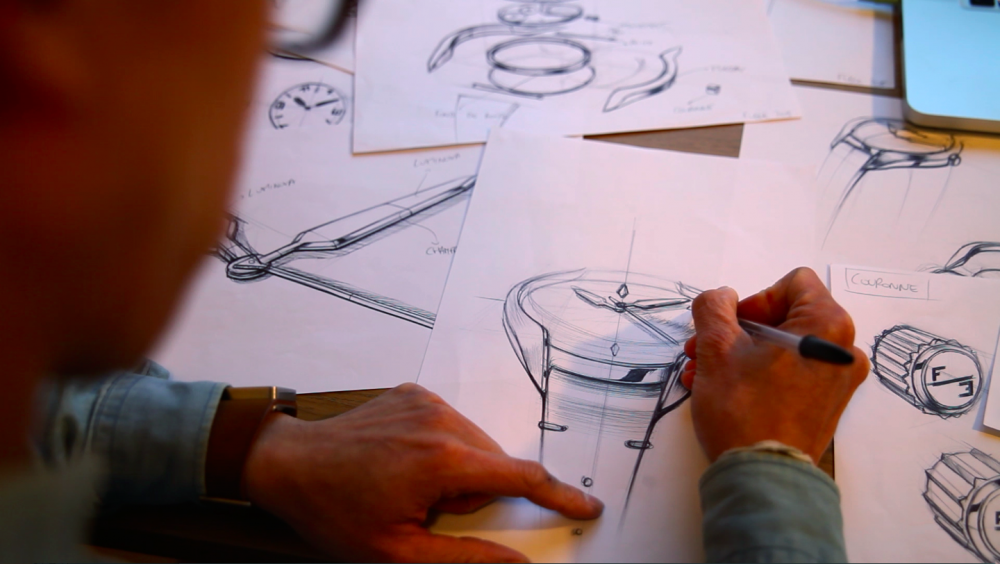 For further reading, see how Marc designed the Fugue Chronostase as reported by Petrolicious.